SportsTraining
Coach Folder Futsal
SKU: CT-A4-Futsal

It's time to prepare the season with the fully customizable Coach Folder Futsal. Inspired by coaches who value detail and aesthetics, this futsal tactical board is double-sided to communicate with your team 2X more effectively.

Composed of a malleable and resistant material with a matte black finish, it is a premium product. Includes a spring to hold your training unit and has a new pouch to store your magnets, so you'll never lose them.
1 Coach folder futsal (personalized)
2 Magnet teams
1 Magnet ball
1 Dry erase pen
You can select your preferred delivery option during checkout on our online store. Worldwide shipping! All following methods can be tracked anytime. Explore our solutions:
Pickup in Store - FREE
Collect in 24h? The fastest method: visit our store in Odivelas, Lisbon (Portugal) and pickup your products without any costs. Get your items in the next business day*.
Priority & Express Order
In a rush? Place your products first in our production line and get your order shipped before everyone else. Get your items quickly at your doorstep!
Standard Shipping - FREE**
Wiling to wait? Receive your order at your door, the classical way. Your order will be manufactured and shipped after "Priority Order & Express Shipping" orders. Delivery time might depend on the carrier's shipping traffic.  
*Depends on products ordered and production flow.
**Free to mainland Portugal and mainland Spain 
You can choose your favorite payment option during checkout on our online store. Pay your order using any of these 100% secure payment methods:
Credit or Debit Card
PayPal
Multibanco
MB Way
We work every day to exceed your expectations, however, if you are not completely convinced, don't worry ... it is normal to change your mind.

You can exchange your order up to 14 days after receiving it for FREE, as long as the products retain their original characteristics and without signs of use and must also be in the original packaging. Contact us for more information.
Customer Reviews
I recommend this product
Quadro Táctico
Qualidade do produto, organizado.
23 Mar 2022
Gustavo R.

Portugal
I recommend this product
CAPA e personalização
Excelente capa e muito acessível, e pratico
20 Feb 2022
Mário M.

Portugal
I recommend this product
Boa capa
Prático. Bom acabamento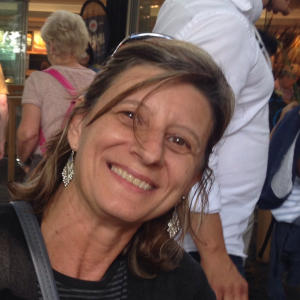 AP
25 Jan 2022
Anabela P.

Portugal
I recommend this product
Qualidade da prancha
Já uso há uns anos e as últimas duas excederam as expectativas a nível de qualidade
20 Jan 2022
Gustavo R.

Portugal
I recommend this product
Excelente encomenda
Capa muito organizada e muito bem personalizada